Prefabricated Bridges for Vehicles, Pedestrians, and Wildlife
In addition to the various wall applications we have on offer, we also offer prefabricated bridges and the MSE wall structures that support them. For decades, we have offered wall structures to support the infrastructure that keeps the world moving—choose Slaton Bros, Inc. for expert bridge applications.
Over the years, our team has become incredibly familiar with state DOT and local bridge configurations. This has allowed our team to offer products and services that best accommodate installation, maintenance, and repairs. In the design and construction phase, we focus on factors like drainage structures, phased construction needs, service life, traffic barriers, and more.
We understand that as time passes, these bridges and supporting structures may need to be adjusted or expanded to meet growing traffic demands. Our team also specializes in the support of these more unique infrastructure projects.
As vehicles become more mainstream, the need for dedicated pedestrian travel solutions has also increased. Our staff has helped install arch bridges, ramps, retaining walls, and other infrastructure to provide safe avenues for pedestrians to travel.
As we continue to expand and build, it's important for us to consider wildlife and their mobility as well. Thousands of animals and humans sustain injuries every year from lack of proper travel greenways and crossings. Slaton Bros, Inc. also helps state and local governments create wildlife crossings to protect both wildlife and human life.
Our Prefab Bridge Options and Applications
Slaton Bros, Inc. offers the TechSpan Precast Arch system. which is a proven method of creating durable, long-lasting prefab bridges. Construction of this system begins with CIP or precast footings, followed by the installation of arches in a staggered pattern. Geotextile/geomembrane are applied to joints, and a crown beam placed on the top of the arch. This process is economical and methodical, reducing time, resources, and risk during construction.
Self-supporting unit design
Strict quality control
Can support surcharges of 100+ feet
Simplified shipping and installation
This system, like many of our other products, can be easily modified to fit the specific needs of each project. The TechSpan Precast Arch system also works incredibly well with the other retaining wall systems we have to offer, which gives us the confidence to complete a cost-effective solution for nearly any project.
Why You Should Choose Slaton Bros, Inc. for Prefab Bridges
Our prefabricated bridges are specially designed by our design team and our sister companies to be effective for a multitude of project scenarios. We offer a range of available arch shapes and sizes, coupled with the supporting infrastructure like retaining walls to offer a complete and comprehensive solution.
Through our partnership with our sister companies, we can provide unrivaled expertise, resources, products, and solutions to meet and exceed your project needs.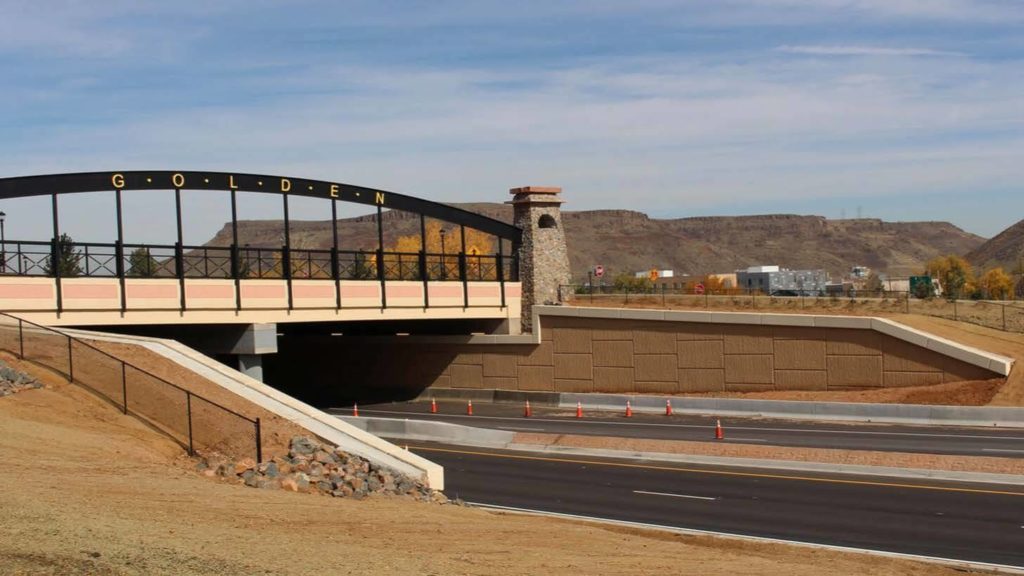 Slaton Bros, Inc is ready to construct your new bridge, regardless of the application. With decades of experience, our team is uniquely qualified to build the bridge you need for vehicles, pedestrians, or wildlife. Contact our Texas or Colorado office to begin your project!